---
Last minute bookish gifts
This first post is an official welcome to our website, which was supposed to be launched a year and a half ago… We're sure you don't mind.
"How did it get so late so soon? It's night before it's afternoon. December is here before it's June. My goodness how the time has flewn. How did it get so late so soon?"
― Dr. Seuss
And since Christmas is around the corner and we all know that books are the best gift, we prepared two more possibilities how to give them.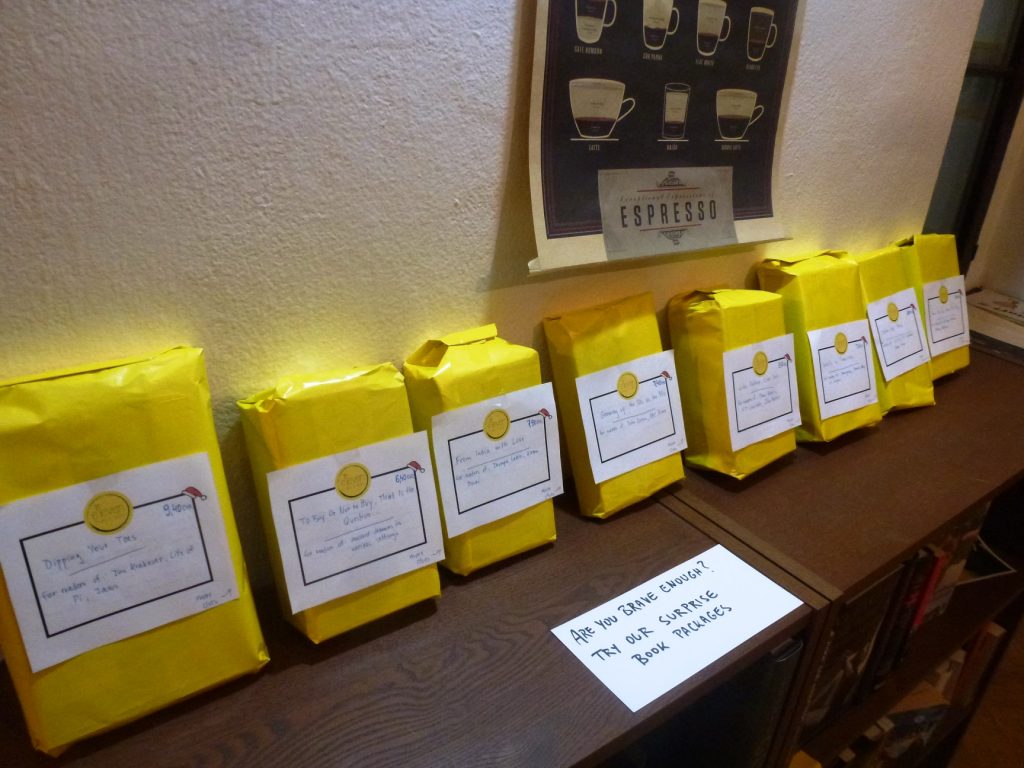 The adventurous ones can choose from our surprise packages. Each package contains two books, which are connected in some (more or less obvious) way. Clues on the package will help you choose the best fit, and we hope you'll have some fun along the way…
If you really don't know, don't worry. You can buy a voucher for two books, coffee, and something sweet for 11 EUR. These vouchers can be bought at the bar. If you'd like to give a different voucher, let us know, we can prepare it.